02 May

Getting Over Your Circumstances

Are you prepared to face the truth about your discomfort?

When it seems like hope is impossible for us to believe and as if faith doesn't exist,  we ask too many questions. Has time come for you to think that there's no way to go over your unpleasant situation? My Dad went up to be with the Lord in 2011 and the succeeding events have been a surprise to me. I had to face difficult decisions that I was never prepared for. In my pursuit for answers, I have come to realize essential ways that can lead us to overcome the struggles we are in. 

Begin with yourself.
What your mind and heart have entertained and embraced becomes the truth. You may come to a point that you think there's nothing good about you anymore just because a lot of people have fed you of what has been wrong. On the other hand, sometimes, even the nicest words from a love one or close friend won't really matter. We are trying to understand yet our human intelligence is limited to the vastness of life's entirety. We have to realize that change will start from within us. Begin with being honest of yourself. Accept that you are in a deep situation and regain your confidence by going back to the 'goodness' on you. This isn't easy and will never be. But, when we begin to see ourselves as unique and significant, you start to appreciate yourself, something better will rise within you. I was filled with tons of disappointment. Almost every decision I made contributed to the pile of such discomfort each day. I have decided to talk to my inner spirit and became honest of what I feel. Though the most difficult person to convince is my own self, I really need to challenge my discomfort and begin to pull up what has been good.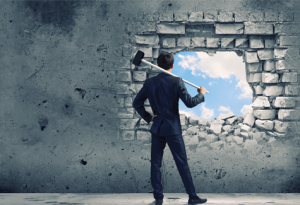 Take a sweet escape.
Being in a different environment opens the door for personal reflection. Perhaps, your ears are tired of listening to regrets, disappointments and dissatisfaction. Few days of solitude, away from your normal world, will help you see your present circumstance in a different way. Mingling with new friends breaks the silence you have kept for several days or months. It's also true that you have to face the issues but a sweet escape can help you determine the 'real issue' you are in. Talk to someone you just recently met. Drive out of town. Explore the nature. Then, tell yourself, "Hey, there's always a brighter side of where you are now." When you want to hear yourself clearly, go to a place where you can be honest about yourself, away from the voices you hear every day.
Live refreshed.
Once you have done the first 2, you need to sustain the freshness you got. How? This won't be too easy but it's important. You have to change the way you speak, think and act. Is that simple? No. Think that your temperament and ways are unpredictable. You have been into devastation. (Figuratively speaking) It's very unnatural for someone who is passing through a dark tunnel to act like there's nothing wrong in life. And there you are, so refreshed, so renewed and so happy facing your life's challenges. To maintain being refreshed:
– Be firm with the change. It must be consistent.
– Be aware of your actions. It must be inspiring.
– Be good to others. It must be admirable.
By the grace of God, you can do what's difficult. By His strength, you can do all things. Remain in faith and you'll live life refreshed.
I always believe that nothing happens accidentally. Each puzzle piece of life is essential to our character building. There are a lot of inspirational quotes out there but you must experience the change within in order to believe what others are saying about overcoming your unpleasant situation.
You may find yourself being consumed by your circumstances. You think you are still the person you used to be but unknowingly you are already changed, sadly, not for the better. It's not easy to get over your problems but you can begin to step up till you reach the top of the mountain.